VISITOR RESOURCES
Buffalo & Erie County Botanical Gardens
Full of exotic horticulture treasures, this national historic site is considered the most intact Frederick Law Olmsted landscape and arboretum in the nation. Its crown jewel is the breathtaking three-domed Victorian conservatory inspired by famous Crystal Palace and Kew Gardens Palm House in England. buffalogardens.com
Amtrak Train Stops: Buffalo-Depew (BUF), Buffalo-Exchange Street (BFX) Stations
Plan your next trip by train and experience the excitement of Western New York State in Buffalo.
For a list of upcoming events, click here.
A revitalized waterfront, classic American architecture, national sports teams, a vibrant art scene-and those famous chicken wings-all great reasons to spend time in Buffalo!
WHAT'S NEW
RiverWorks
, a year-round riverside entertainment complex, features two outdoor rinks, a restaurant, brewery, and a roller derby rink—home to the Queen City Roller Girls.
More information
:
buffaloriverworks.com
From BFX Station: 1.2 miles car; 14 minute bus
The
"City of Light"
—a giant new art installation—features nightly light shows on the historic Connecting Terminal grain elevator, using five colorful layers of light, 80-feet tall.
More information
:
canalsidebuffalo.com
From BFX Station: .4 miles car; 8 minute walk; 8 minute bus
Frank Lloyd Wright's Darwin D. Martin House, from the architect's Prairie Period, has unveiled a new educational center in the basement as part of a $50 million restoration. More information: darwinmartinhouse.org
From BFX Station: 5.4 miles car; 31 minute bus
WHAT'S NEARBY
Coca-Cola Field
is home to the Buffalo Bisons, the Triple-A affiliate of the Toronto Blue Jays. Holding 17,600 spectators, it's among the largest minor league stadiums in the U.S. The 2016 season runs from April 7 - September 5.
More information
:
milb.com
From BFX Station: .2 miles car; 5 minute walk
At the
Buffalo and Erie County Naval & Military Park
, tour a decommissioned U.S. Naval cruiser, submarine and destroyer.
More information
:
buffalonavalpark.org
From BFX Station: .4 miles car; 7 minute walk
With four local restaurants,
Duff's
is a popular spot for the city's signature chicken wings. The Depew location proudly served President Obama in 2010.
More information
:
duffswings.com
From BFX Station: .8 miles car; 15 minute walk; 15 minute bus
WHAT'S NOT TO MISS
The HARBORCENTER on the waterfront has two NHL regulation ice rinks, shopping, and a sports bar with a 38-foot tall TV screen. More information: harborcenter.com
From BFX Station: .2 miles car; 4 minute walk: 3 minute bus
The Albright-Knox Art Gallery showcases the outstanding works of cutting edge contemporary and modern artists. Open since 1862, it's among the country's oldest public arts institutions. More information: albrightknox.org
From BFX Station: 6.4 miles car; 35 minute bus
Choose a Silo City tour through the old riverside granaries to see Buffalo's history as one of the world's largest grain ports. Explore Buffalo guides you on foot, bus, bike or kayak. More information: explorebuffalo.org
From BFX Station: 2 miles car; 16 minute walk

Food
Schwabl's
6.1 miles, 11 min. drive
Buffalo's other local-food favorite is "beef on weck," made by piling rare hand-carved roast beef on Kumelweck, a hard roll with caraway seeds and course salt. For perfection, one open side of the roll dipped in beef jus. Add hot and fresh horseradish to enrich the taste. Schwabl's has been at 789 Center Road in West Seneca since 1942, but the family's been in the business since 1837.
History
Theodore Roosevelt Inaugural Site
10.7 miles, 16 min. drive
State-of-the-art exhibits and a guided tour of the Ansley Wilcox home take you inside the moment when "Teddy" Roosevelt became the nation's youngest president ever due to the shocking assassination of President William McKinley in 1901. Trsite.org
The Miss Buffalo II
11.6 miles, 16 min. drive
Buffalo's celebrated boat tour gives you the opportunity to see the city and its neighboring lands from a unique vantage point. The River, Lock and Canal Tour travel through Lake Erie, the Niagara River and Black Rock Lock and Canal in the space of two hours. A second cruise takes in the Buffalo River and waterfront, including its grain mills and central wharf. Buffaloharborcruises.com
PATH THROUGH HISTORY
Arts & Culture
Albright-Knox Art Gallery
9.7 miles, 14 min. drive
Albright-Knox Art Gallery, 150 years old in 2012, has amassed an extraordinary collection of modern and contemporary art, which it shares through a constantly changing program of exhibits, installations, classes and special events. Albrightknox.org
The Basilica of Our Lady of Victory
10.6 miles, 16 min. drive
Lackawanna's basilica is a stunning early 20th-century church built almost entirely of white marble. Guided tours highlight the shrine's hundreds of paintings, sculptures and mosaics, and a museum describes the multiple charitable works of its founder, Father Nelson Baker. Ourladyofvictory.org
Frank Lloyd Wright's Martin House Complex
8.5 miles, 13 min. drive
Frank Lloyd Wright's Martin House Complex, built for a wealthy Buffalo businessman between 1903-1905, stands as one of the architect's masterpieces and also as a pinnacle of his Prairie School era. For examples of his later work, head to nearby Derby to see Graycliff Estate, three buildings set amid 8.5 acres of rolling lawns and gardens. Darwinmartinhouse.org, Graycliffestate.org
The Roycroft Campus
21 miles, 14 min. drive
The Roycroft Campus
in East Aurora was in the vanguard of American Arts and Crafts style in the early 1900s. Today, the Roycroft standard of clean lines and simplicity of design can be explored in the classes and demonstrations. Visitors may shop the gallery and tour nine original structures, such as the inn, the chapel, the print shop, the furniture shop and the copper shop. Roycroftcampuscorporation.com
Canals & Transportation
The Buffalo and Erie County Naval & Military Park
11.6 miles, 16 min. drive
The Buffalo and Erie County Naval & Military Park on the shores of Lake Erie in Buffalo is home to several WWll-era U.S. Naval vessels. Step aboard a destroyer, a submarine and the cruiser USS Little Rock, the only guided missile cruiser displayed in the U.S. Buffalonavalpark.org
The Medina Railroad Museum
36 miles, 44 min. drive
After viewing the collection of artifacts, memorabilia and one of the largest HO scale layouts in the nation, enjoy a leisurely 34-mile, two-hour round-trip ride through the scenic Erie Canal Heritage Corridor aboard a vintage 1947 paasenger coach. The museum is the largest freight depot museum in the country. Railroadmuseum.net
0.4 miles, 2 min.drive, 7 min. walk
Once the western terminus of the Erie Canal, Canalside is still a major hub of activity, though now it centers on recreation and entertainment.Summer is the most exciting season, with more than 800 events and programs that provide something for everyone, and much of it free. Aside from regularly scheduled events like the Thursday at Canalside Concert Series, festivals and markets and Pop Up happenings are constantly being added to the roster, so check the calendar.
Canalsidebuffalo.com
Civil Rights
The Michigan Street Preservation District
7.5 miles, 15 min. drive
The Michigan Street Preservation District and Nash House Museum commemorate Buffalo's place in the struggle for African American equality as a stop on the Underground Railway, a central meeting place for abolitionists, and as an early bastion of the Niagara Movement, a precursor to the NAACP. Visitbuffaloniagara.com, Nashhousemuseum.org
Natural History
The Buffalo and Erie County Botanical Gardens
6.0 miles, 12 min. drive
The Buffalo and Erie County Botanical Gardens opened its glass tri-dome conservatory to the public in 1899, featuring an exotic array of tropical and subtropical plants. Visitors today can view the exotic orchids of a Oanamanian Rain Forest or marvel at the largest public ivy collection in the world. Buffalogardens.com
US Presidents
Theodore Roosevelt Inaugural Site
10.7 miles, 16 min. drive
State-of-the-art exhibits and a guided tour of the Ansley Wilcox home take you inside the moment when "Teddy" Roosevelt became the nation's youngest president ever due to the shocking assassination of President William McKinley in 1901. Trsite.org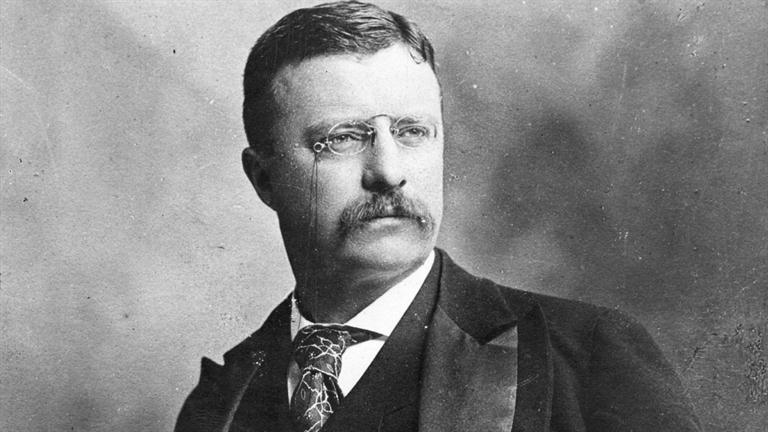 Upcoming Events